These resin trophies created by
Jennifer Khoshbin
are beautiful pieces of art, made even better by the fact that no animals were hurt making them!
The idea of wrapping ornate patterns over the sculpted form isn't necessarily a new concept. What makes her work stand out is the execution, creating wonderful compositions within the form of the sculpture.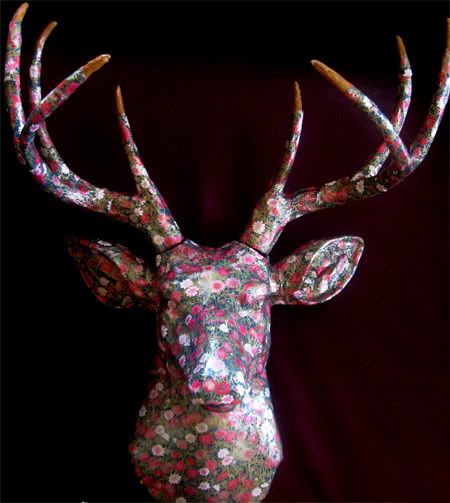 There are loads of designs available on her
Etsy site
, even with the option to create your own custom design.