So i thought it's about time i posted up some photos of the RCA postcards i bought a few weeks ago. One of the artists i purchased a postcard from contacted me last week and by an amazing coincidence out of the 2,800 postcards on sale, i purchased not only her work and her partners work but also her partners brothers work! Amazing when you think that all the work was displayed anonymously, and the visual styles were so different.
I've split this post into two parts as otherwise it would be far too long. First up are The Baroness Carrie Von Reichardt and her partner Thayen Rich, between them they have set up the '
Treatment Rooms
' which is located in Chiswick west London. Occupying 3 stories, the buildings external walls have been transformed into an ongoing conceptual piece of mosaic art.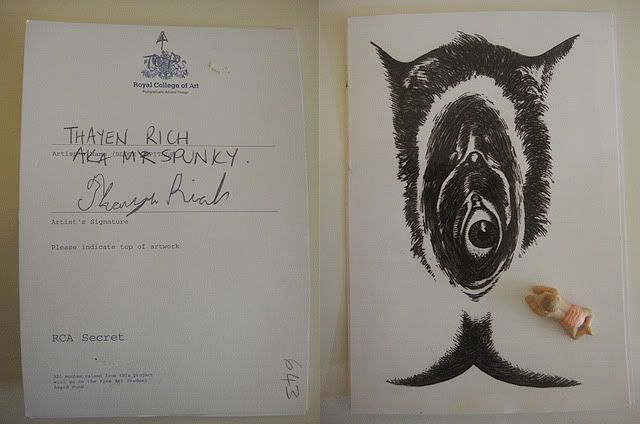 Carrie Reichardt predominately works within the medium of ceramics, using strong political themes as well as her passionate empathy towards world issues. She was good enough to send me a link to the '
Boy Soldiers
' group show she exhibited in July, where you can see where the postcard art originated from. The mosaic compromised of images of real life child soldiers, as well as adverts for Mattel toy guns.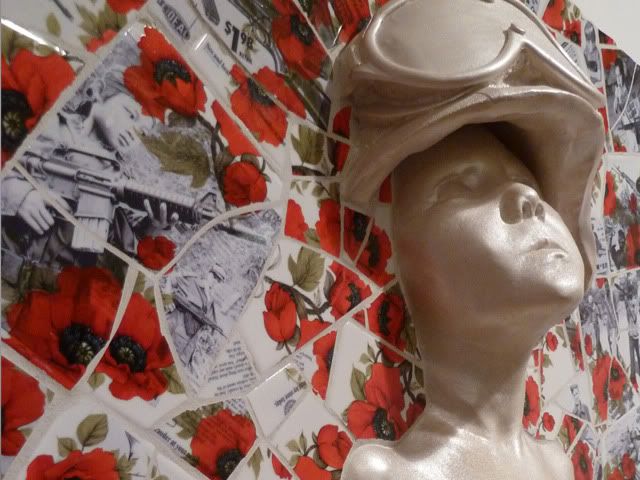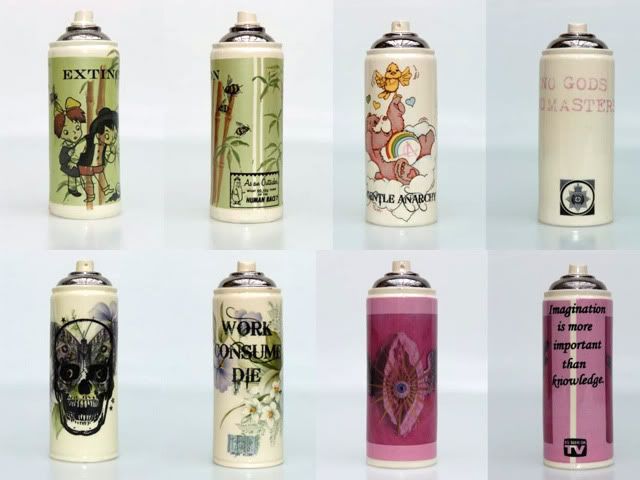 Looking through her site she has recently put up a new selection of work on her
etsy page
, i particularly like her ceramic spray cans.