Over the weekend i popped in to see the
Gilbert and George exhibition
at the White Cube gallery in Mason's Yard. The impact of seeing such a large collection of picture postcards, telephone box cards and flyers all represented in the same format was impressive. I liked the way they mixed up the commercialised tourist cards with the prostitution call cards, choosing to represent them in the exactly the same way.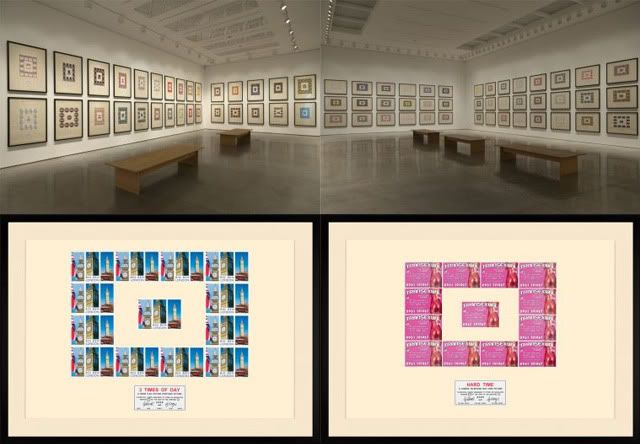 Above photo by Ben Westoby
I treated myself to a signed poster from the exhibition, as i was gutted to miss out on tickets to see them talk through their work at the
Shaw Theatre
on Wednesday. If you fancy popping down to see the postcards for yourself, the show runs until the 19th February.