Browsing through the app store last night i came across this little
gem of an app
from the guys over at
Cog design
. Bored by the retro futurist style, which inevitably crops up time and time again on the various design communities. Cog have created this nifty little image generator, that with a mere shake of the iphone will generate a new piece of art. I love the attention to detail Cog have gone to, you can even export and share the image mapped out onto a person holding the poster. However most of all i love the name.
Below are a few examples to look through, although you may as well just get it for yourself (it's free)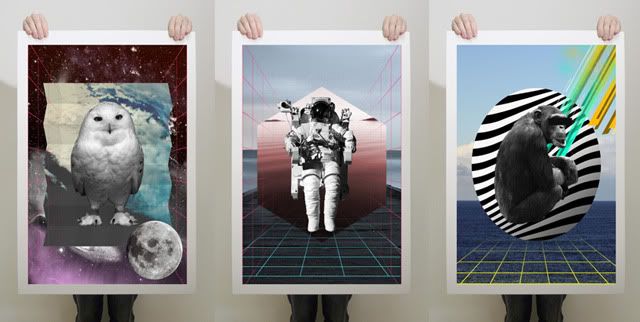 It would be great to see if some of this work does in fact make it on sites like
ffffound
, if anyone sees any please let me know.